Frequently Asked Questions About Invisalign Treatment
Posted by ROBINSON FAMILY DENTISTRY on Sep 11 2022, 12:14 AM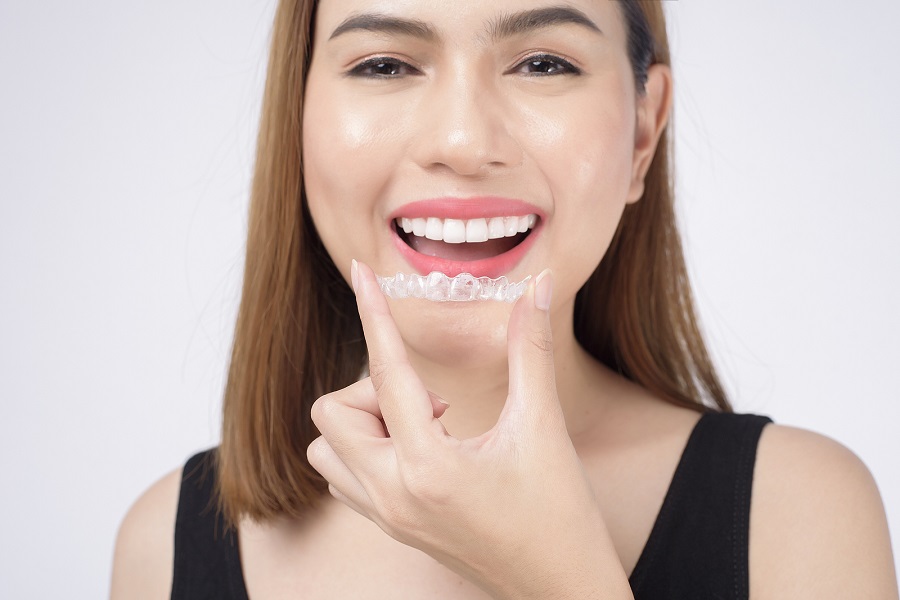 Invisalign is an orthodontic treatment that can correct mild to moderate alignment issues. Unlike braces, Invisalign uses clear plastic aligner trays to move teeth gradually. The trays are practically invisible, making them a popular choice among adult patients. Invisalign has become one of the most common orthodontic treatments in the US, thanks to its obvious benefits. If you have any queries about the treatment, read on and find out the answers to the most frequently asked questions about Invisalign aligners. 
What can Invisalign treat?
Invisalign clear aligners can be used to correct a wide range of dental problems. From slight gaps and crowded teeth to more severe malocclusion issues, Invisalign treatment can treat it all!
How long does Invisalign treatment take?
While Invisalign can address a wide range of dental issues, the duration of treatment varies from person to person. It typically takes 12 to 18 months for adults. The amount of time patients spend wearing clear aligners also depends on the complexity of their orthodontic issues. After your initial consultation with our dentist, you'll know how long you can expect your Invisalign treatment to last.
How does Invisalign work?
The Invisalign treatment process begins with the creation of a custom treatment plan. Your doctor will take x-rays, pictures, and impressions of your teeth to design the perfect plan for you. Next, your doctor will send this plan to a lab, which will create the series of aligners you need to complete treatment.
Once your aligners are ready, your doctor will provide you with them and go over instructions with you. You will need to wear your aligners for 22-23 hours a day, changing them out as recommended by your doctor.
As you wear your aligners, they will gradually move your teeth into their proper positions. You will need to check in with your doctor periodically in order to ensure that your treatment is going well.
Is Invisalign treatment painful?
Invisalign takes the same approach to straightening your teeth as braces. However, Invisalign uses clear, plastic aligners instead of metal brackets and wires. Because of this, Invisalign is a much more comfortable and discreet option compared to braces.
In addition, Invisalign is custom-made for you. These aligners are designed to fit snugly over your teeth. This makes them more comfortable than braces. Invisalign aligners are smooth, so they won't rub against your cheeks and gums. Invisalign also has no wires or brackets that can poke the inside of your mouth.
How much does Invisalign cost?
Invisalign treatment costs vary from case to case. During your initial consultation, your dentist will review your treatment plan and go over your cost. In general, Invisalign treatment costs range from $3,500 to $8,000. The cost will depend on the complexity of your case, the number of aligners you need, and how long your treatment will last.
If you want to know more about Invisalign aligners, contact Robinson Family Dentistry by calling (843) 554-9332, booking an appointment online, or visiting us at 1281 Yeamans Hall Road, Hanahan, SC 29410. Dr. Hugh Robinson and Dr. Ryan Robinson will be happy to help you choose the best option for you.