Zoom Whitening
Posted by ROBINSON FAMILY DENTISTRY on Apr 29 2021, 11:37 AM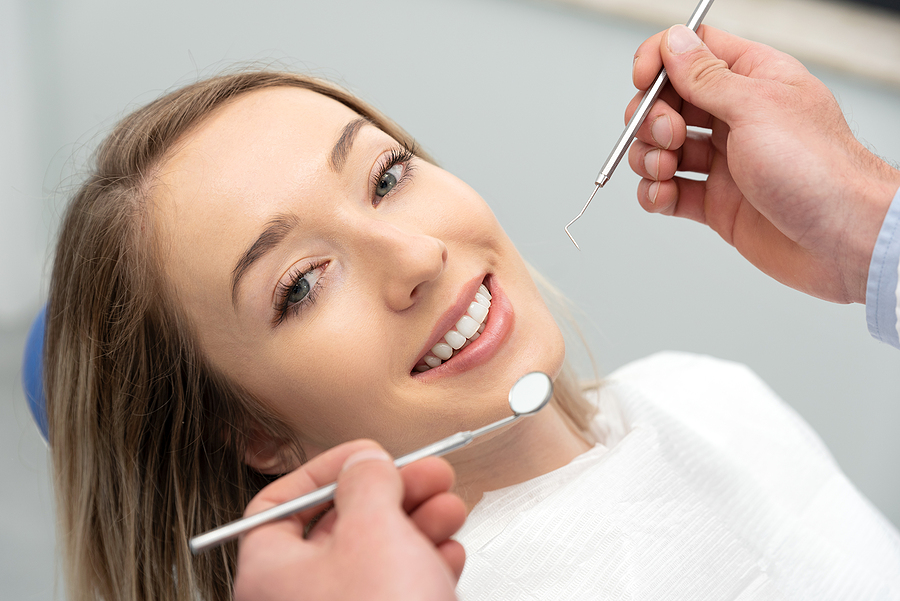 Everyone loves to flaunt a good set of teeth that are pearly white in color, right? It is proven that people who have a set of white teeth tend to have more confidence compared to the ones whose teeth are discolored. This is obvious since it is human nature to hide something which they are not confident about!

What Causes the Discoloration in Our Teeth? 
The food that we consume has a major impact on the teeth's color. If you have a habit of consuming coffee, tea, cola, red wine, etc., then you are more prone to discolored teeth. Another major reason for teeth discoloration is smoking habits, which can cause stains or yellowing of teeth. In some rare cases, deficiency of vitamins also is a reason for discolored teeth.
Are you someone with a discolored set of teeth? Then worry not! We have a piece of good news for you. Today due to the progression in the field of dental science, you can whiten your teeth through this procedure called Zoom Whitening. 
How is Zoom Whitening Done?
This procedure usually takes less than an hour and starts with the basic procedure of setting up your lips and gums, which gives enough room for the teeth to be exposed. 
Next, the dental professional applies the zoom hydrogen peroxide whitening gel, which penetrates the teeth and breaks up the stains and discoloration. The dental professional lets the gel remain on the teeth for nearly 15 mins while the light is activated. This process can be a bit boring, so you can relax at this time. In total, this process is repeated three times which takes up around 45 minutes of time. 
It is to be noted that the procedure cannot be the same for all the patients as some of them might have strong gag reflexes or anxiety, which makes it difficult to finish the process smoothly. Once the process is done, a sensitivity–reducing fluoride gel is applied to teeth. 
Benefits of Zoom Whitening
There are many benefits associated with the zoom whitening process, and some of them are mentioned below:
Unlike other teeth whitening processes, it does not take much time, and you can notice the results in an hour's time. Zoom whitening is a quick process which is the best choice for the ones who are busy in their daily life.
Since the Zoom teeth whitening procedure is done under the supervision of a professional, the process is safe and yields the best results.
Good choice for sensitive teeth
The whitening gel used in this process is a perfect choice that will not irritate your teeth and the gum, hence stopping the sensitivity.
With efficient treatments like zoom whitening, discolored or stained teeth are not an issue anymore. 
Call us at (843) 554-9332 or schedule an appointment online to restore your gorgeous, confident smile back!