How to Naturally Keep Your Teeth White?
Posted by ROBINSON FAMILY DENTISTRY on Feb 16 2022, 06:58 AM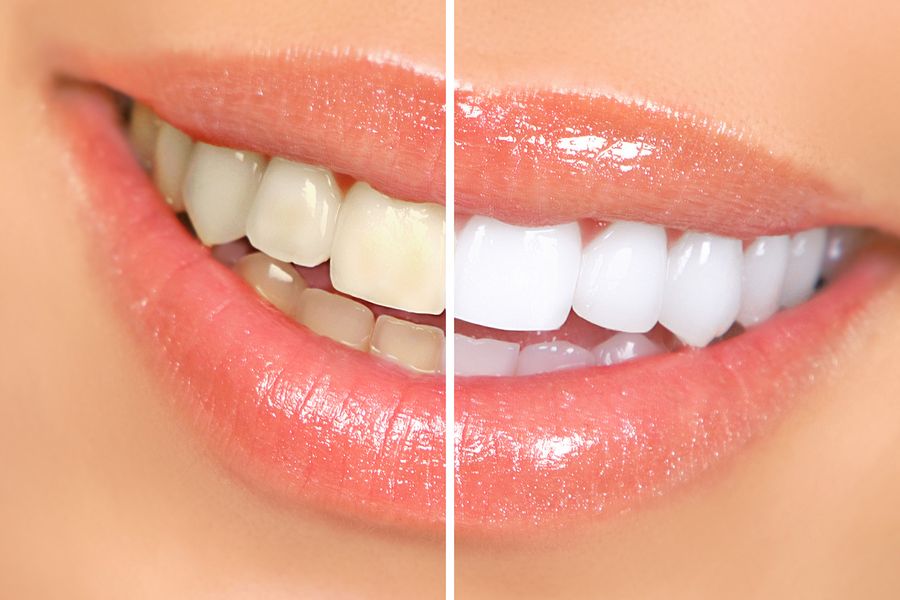 A Shiny white tooth is an attractive feature of a person's smile. To maintain the teeth in their natural shade, it is important to practice good dental care at home. At Robinson Family Dentistry, the dentists provide an array of tips that enable the patient to keep their teeth white. 
Tips to Maintain White Teeth
Brush and Floss the Teeth
Brushing and flossing are essential to remove the remains of food from the mouth. Brushing the teeth twice a day helps to remove the bacteria in the mouth. Flossing helps in removing plaque in between the teeth. Most dentists advise patient to brush their teeth with toothpaste that contain fluoride as it is beneficial for dental health.
Smoking is a habit that causes extreme harm to the teeth as well as the body. The ingredients like tar and nicotine leave stains on the teeth, which are hard to remove. Dentists advise the patients to avoid the habit in order to maintain good dental health in the long run. 
Consume vegetables and fruits over sugary food
Food that contains a large amount of sugar can cause various diseases like cavities in patients. Dentists advise people to consume 
fresh fruits and vegetables as crunching on them helps to remove plaque on the teeth and strengthens them. It also helps to remove foul breath experienced by the patient.
Visiting the dentist twice a year helps to marinate good dental conditions. The dentist conducts a dental evaluation which helps to detect signs and symptoms of oral diseases. The patients are also advised preventative measures that can help avoid dental diseases in the future. 
Summary
Bright and radiant teeth are attractive than yellowish and discolored teeth. By practicing good dental care, people can maintain pearly white teeth. A good diet and dental hygiene help to keep most oral diseases away. At Robinson Family Dentistry, the dentists perform treatments like teeth whitening, which helps to remove the existing stains and discoloration on the teeth. Consult the dentist to obtain more knowledge regarding dental care for white teeth. 
Robinson Family Dentistry, located at Hanahan, SC, is equipped with efficient dentists and the latest amenities. Dial (843) 554-9332 and book an appointment with the dentistry to know about dental services and treatments provided at the dentistry.