Get Natural White Smile with Professional Teeth Whitening
Posted by ROBINSON FAMILY DENTISTRY on Apr 19 2022, 01:27 PM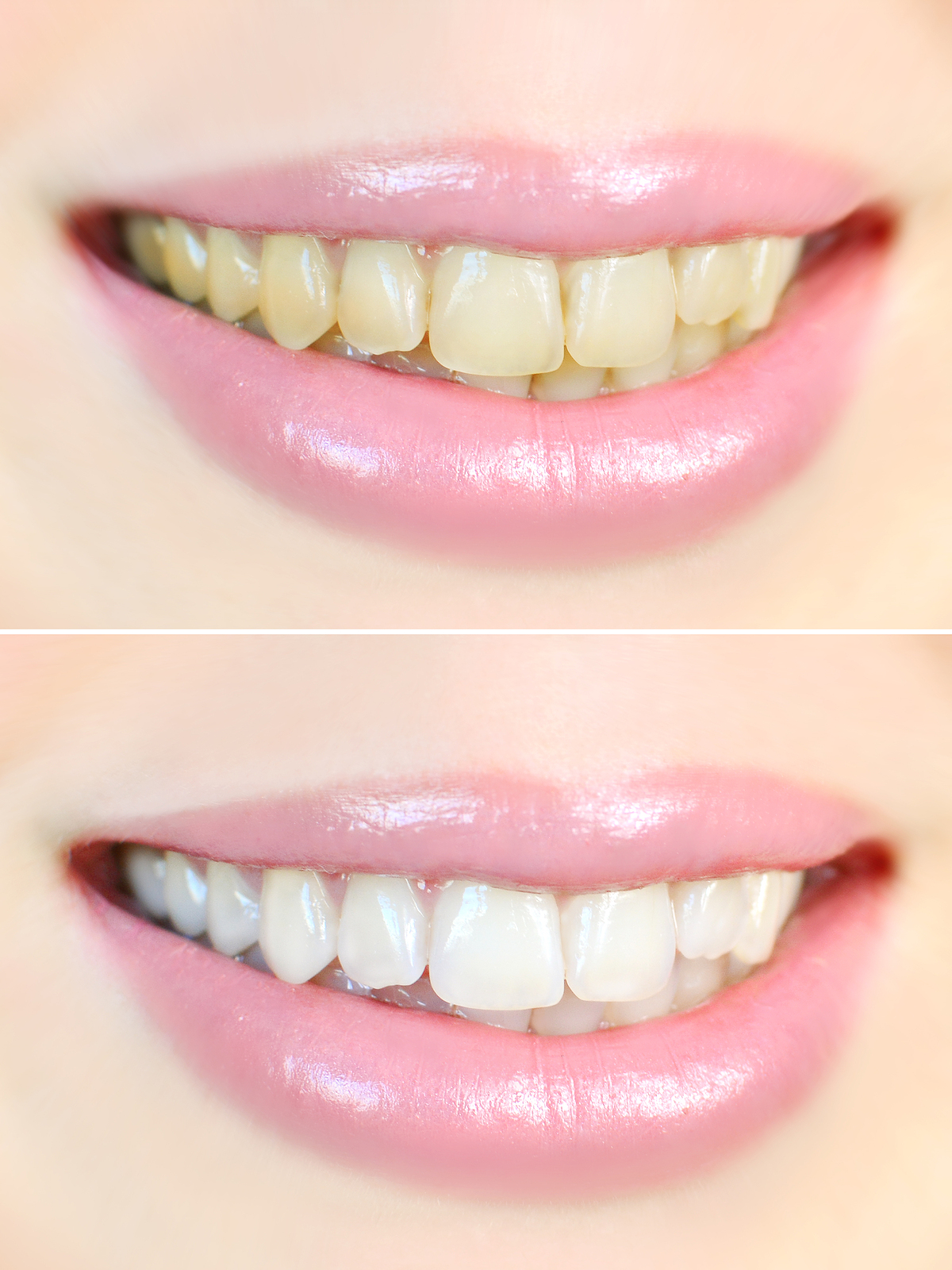 Teeth whitening is a process by which your dental professional will apply a chemical solution or gel to the surface of your teeth. The chemical solution or gel is designed to remove stains built up over the years.
Professional Whitening vs. DIY Whitening
Professional whitening is the most effective and safest method for whitening your teeth. The whitening gel contains powerful ingredients that penetrate the enamel and dissolve stains. While DIY whitening kits can be more affordable, they can cause tooth and gum sensitivity.
Professional teeth whitening includes pre- and post-appointment care. The dentist will apply a protective gel to your gums before the treatment. This gel ensures that your gums are unharmed by the whitening gel, which can happen with over-the-counter whitening products. After the whitening treatment is done, the dentist will apply a sensitivity-reducing gel. This gel can soothe any gum or tooth sensitivity caused by the whitening gel.
Advantages of Professional Teeth Whitening
Professional teeth whitening gives you the most dramatic results of any teeth whitening method. The hydrogen peroxide gel used in professional whitening penetrates the teeth to break up stains. The gel is light-activated, so it speeds up the whitening process.
How Long Does Teeth Whitening Last?
You might be tempted to choose over-the-counter teeth whitening products, but it's best to use professional teeth whitening. Over the counter, treatments don't contain nearly as much whitening power as professional treatments. Professional teeth whitening can be performed at the dentist's office or your cosmetic dentist's office. Either way, it's one of the safest and most effective ways to get a whiter smile.
Are There Side Effects to Teeth Whitening?
The biggest concern many people seem to have with teeth whitening is the worry that it will cause gum sensitivity. While teeth whitening can sometimes be uncomfortable, this discomfort typically goes away within a day or two.
The active ingredient in the teeth whitening gel, carbamide peroxide, may cause mild gum irritation in some people. However, it's considered safe, which is why your dentist offers teeth whitening.
How Do I Maintain My Teeth After Getting Them
Keeping your teeth white after professional teeth whitening is easy! Start with brushing twice a day with a soft-bristled toothbrush and whitening toothpaste. Avoid using hard-bristled toothbrushes, which can damage and wear down your enamel, leading to yellow and discolored teeth.


If you're looking for a quick solution for teeth discoloration, contact Robinson Family Dentistry by calling (843) 554-9332, booking an appointment online, or visiting us at 1281 Yeamans Hall Road, Hanahan, SC 29410. Dr. Hugh Robinson and Dr. Ryan Robinson will be happy to help you choose the best option for you.